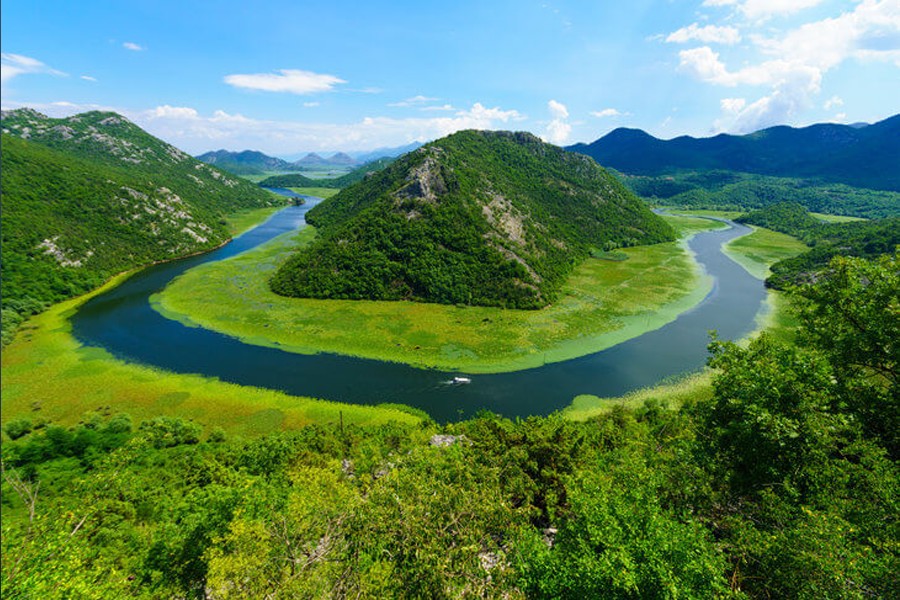 Lake SHAS
Lake Shas it is not far from Ulcinj, is quite beautiful, calm, clear waters and very rich with fish. Various kinds of birds gather there and find shelter.
On the shores of Lake Shas are the ruins of the "dead town of Svatch". According to legend, this town used to have as many churches as there are days in a year.
It is an ideal place for an outing in nature, swimming in warm water, taking a ride with a small motor boat...
Skadar Lake
A boat ride in the Skadar lake is an absolute must for everyone visiting Montenegro, especially with Golden Frog
Lake Skadar — also called Lake Scutari, Lake Shkodër and Lake Shkodra — lies on the border of Albania and Montenegro, and is the largest lake in Southern Europe. It is named after the city of Shkodër in northern Albania. It is a karst lake.
Lake Skadar is one of the largest bird reserves in Europe, having 270 bird species, among which are some of the last pelicans in Europe, and thus popular with birders. The lake also contains habitats of seagulls and herons.