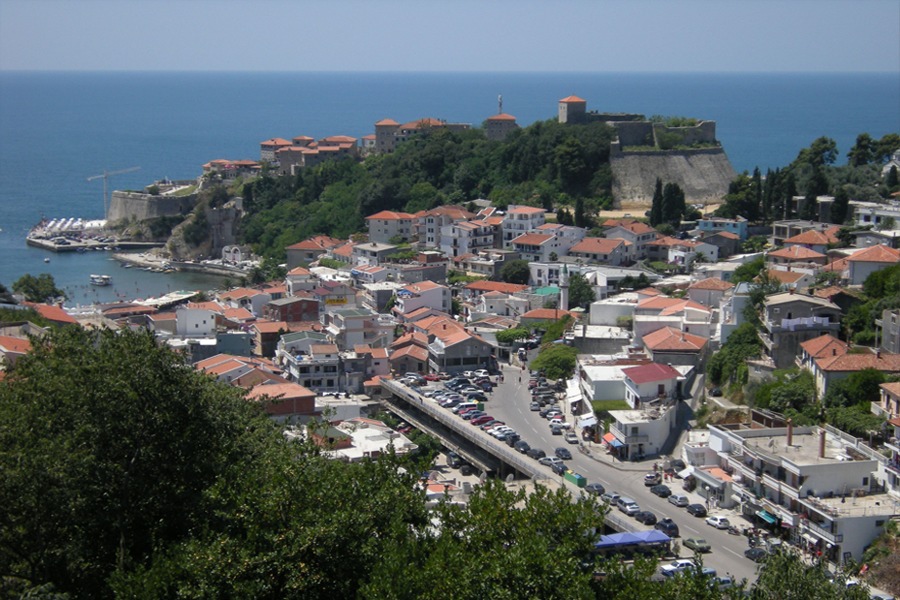 About Ulcinj
Ulqin is a town on the southern coast of Montenegro. It has an urban population of proximately 20,000 peoples, the majority being Albanians.
Ulcinj is one of the oldest cities on the Adriatic coast and is a wildly popular summer destination for tourists. The New York Times ranked the south coast region of Montenegro, featuring Velika Plaza, Ada Bojana, and the Hotel Mediteran, as one of "The Top 31 Places to Go". Ulcinj's sandy and picturesque beaches are rumored to be some of the most beautiful beaches in the area, including Long Beach, which is an incredible 16 km long.
The Old Town is another popular attraction, known for its two-millennia-old Ulcinj Castle, building style perched upon a mountain that overlooks the shore. The city center is filled with cafés, discos, and bars that become very lively in the height of the summer months.
Why stay in a private house?
•• It is much cheaper than staying in a hotel.
•• You can count on the owners of the houses to indicate places to visit or activities that do not appear in the tourist guides.
•• The hosts will give you practical advice on how to avoid certain areas of the city or be alert to possible scams.
•• You can meet other travelers like you who also stay at the house and are interested in local history and nature places.
How to reach us
Adriatic-Apartment is located on the Ulcinj's coast Long Beach at the estuary of Porto Milena, 3 km from downtown.
To reach us, take the road to Long Beach (Velika Plaza), before you get to Porto Milena, turn right, follow the salt work channel for 600m, you will see the house at the right hand.
We are located only 30mt from the coast of Long Beach (Velika Plaza).
We have 6 rooms and 4 suites with spacious terraces, magnificent views on the blue sea, beach, sky and the fragrant Mediterranean greenery. The rooms are air-conditioned and fully equipped for a comfortable and pleasant stay.
Within our building is a pizzeria and a small market for basic purchases. At walking distance, you will find many restaurants and shopping possibilities.
Have GPS?
Just in case you have GPS access, just follow this coordinates: 41.910394, 19.235063